Virtual Events are now more important than ever – and the industry is learning
Monday, Benchmark will host an event to go over their press release from yesterday, and following that, there are events available to attend each consecutive day until Thursday.
On Tuesday, Contact Gold CEO Matt-Lennox King will discuss his company's Green Springs project. Wednesday, Bluestone Resources' CEO Jack Lundin leads the conversation on their recent PEA. On Thursday, Paul Huet, CEO of Karora Resources, will host a presentation on its Western Australia operations.
As always, if you have questions for any of the speakers in these events, make sure to submit them beforehand to friends@6ix.com.
Live this coming Monday at 10:00am PT / 1:00pm ET
The Mining Potential at the Cliff Creek Zone
Benchmark Metals CEO, Jim Greig will be discussing the impact of new drill results on the upcoming Mineral Resource Estimate. He will be providing a comprehensive study of the mining potential at the Cliff Creek Zone with exceptional gold & silver results with drilling indicating strong gold and silver from surface to depth.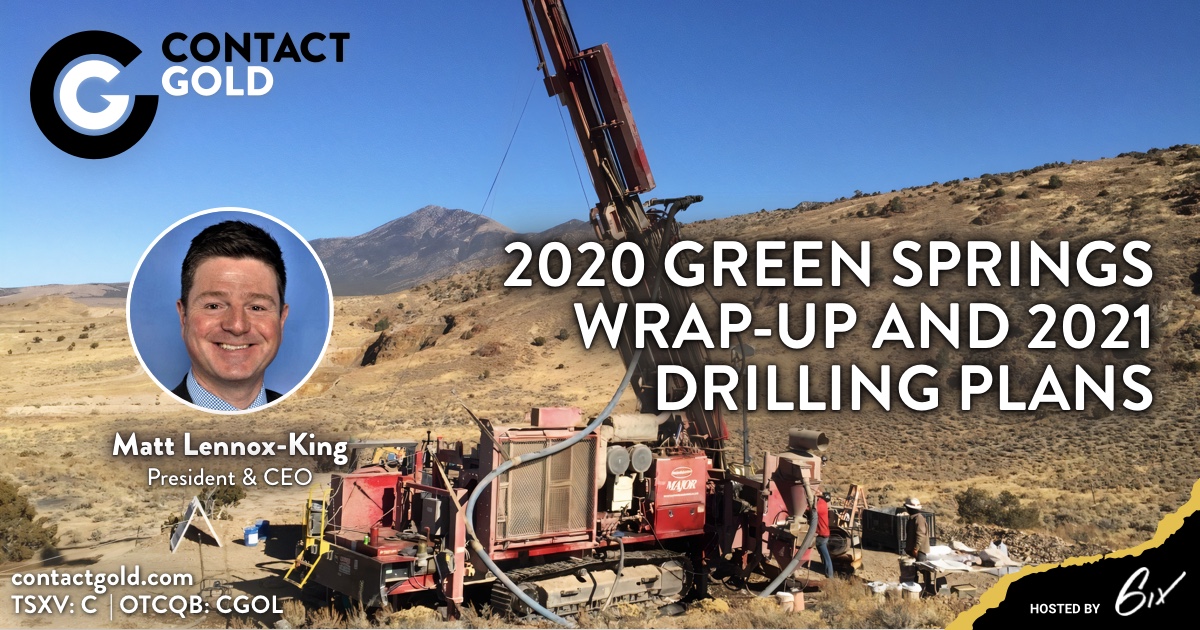 Live this Tuesday at 11:00am PT / 2:00pm ET
Contact Gold: 2020 Green Springs Wrap-Up and 2021 Drilling Plans
Join Contact Gold's President & CEO, Matt Lennox-King, for his take on the company's 2020 drill results from the Green Springs gold project in Nevada. Matt will also update investors on Contact Gold's exciting drill plans for 2021, and discuss what the start of drilling 2021 has produced so far.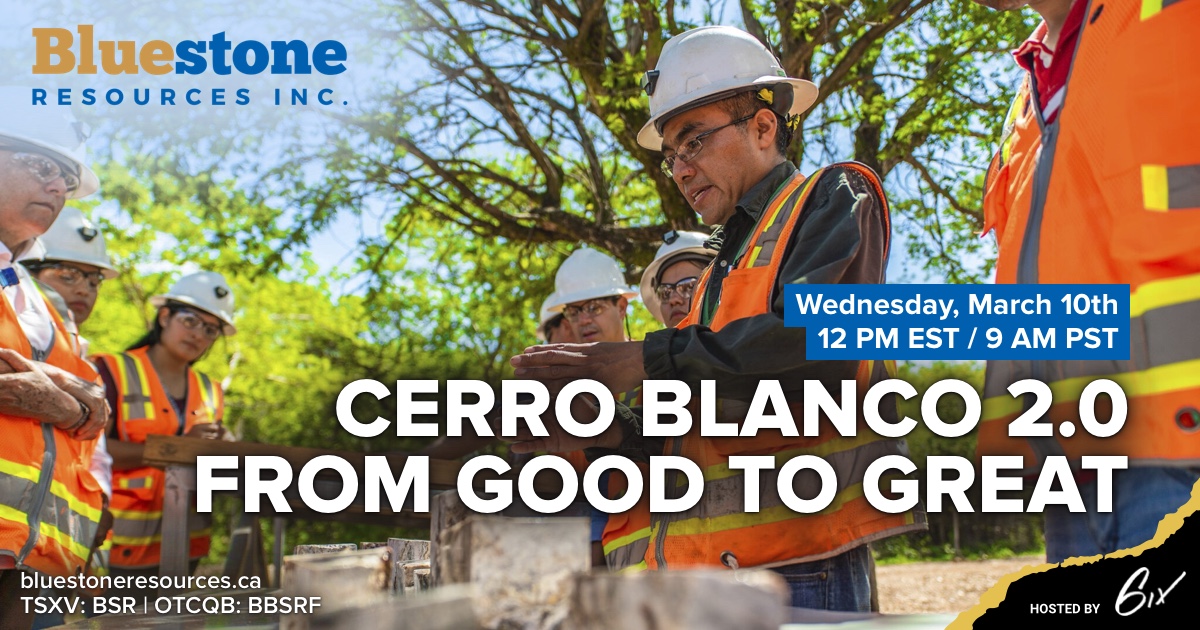 Live this Wednesday at 9:00am PT / 12:00pm ET
Bluestone Resources: Cerro Blanco 2.0 – From Good To Great
In this live summit, Bluestone Resources will discuss the recent PEA results on the Cerro Blanco gold project outlining a new exciting development opportunity and major catalysts going forward for the company.