The leaders of two exploration companies with exciting stories and timelines go live this coming Tuesday
Next week kicks off with two exciting exploration companies from British Columbia – Kodiak Copper and Benchmark Metals – discussing their major upcoming 2021 catalysts including major exploration programs, a resource estimate and more.
They will be followed by GFG Resources and Standard Uranium discussing their 2021 exploration programs in Timmins and the Athabasca Basin respectively, and a panel on the latest resource exploration innovations and investment trends.
As always, if you have questions for any of the speakers in these events, make sure to submit them beforehand to friends@6ix.com.
Kodiak Copper Discusses Latest Drill Results and 2021 Exploration Program
In this live summit, Kodiak Copper's (TSX-V: KDK | WKN: A2P2J9 | OTC: KDKCF) CEO, Claudia Tornquist, will be discussing Kodiak Copper's latest drill results, released February 16, 2021, from their MPD copper-gold porphyry project in British Columbia.
She'll also be giving investors greater insight into the 30,000m drill program the Company expects to start soon.
Benchmark Metals (TSX-V: BNCH | OTCQX: BNCHF | WKN: A2JM2X) President Jim Greig will discuss progress at the company's flagship Lawyers gold-silver project to date, including the latest drill results.
He'll also be discussing near-term catalysts, including continued dissemination of drill results towards a maiden bulk-tonnage mineral resource estimate that will be followed by a Preliminary Economic Assessment (PEA).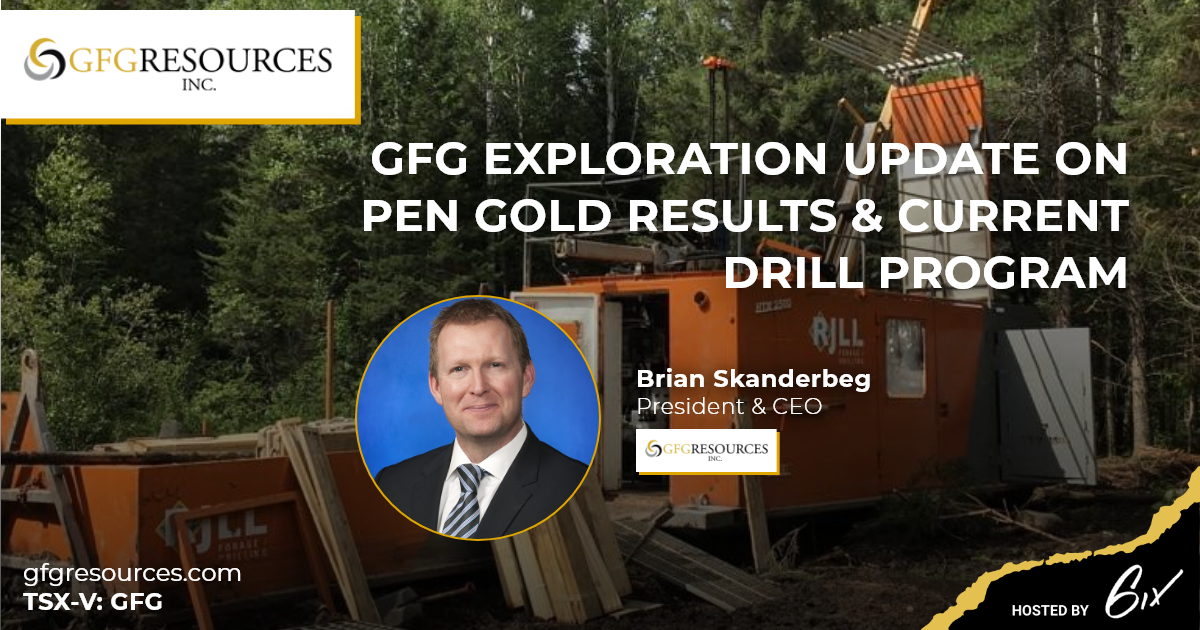 GFG Exploration Update: Pen Gold Project Drill Results and Current Drill Program
GFG Resources (TSX-V: GFG | OTCQB: GFGSF) CEO Brian Skanderbeg will discuss drill results from the 2020 Phase 2 drill program at the company's Pen Gold project in the prolific gold district of Timmins.
Brian will also dive into details of the company's winter 2021 drill program that has just started, along with the drill targets they are focusing on.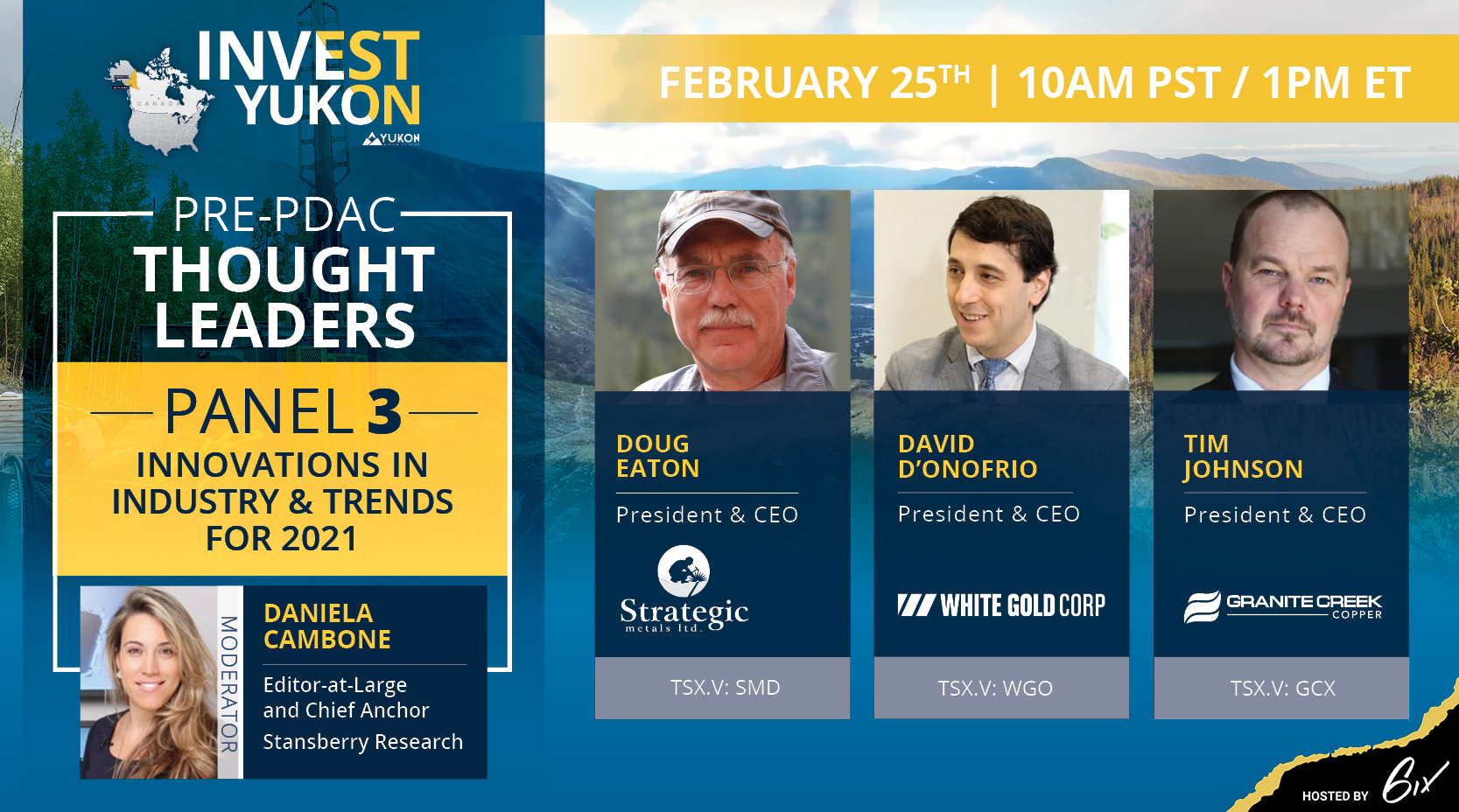 Invest Yukon Pre-PDAC Panel Series #3: Innovations in Industry & Trends for 2021
Yukon's leaders return for part three of their four-part Thought Leader Panel next Thursday at 10am PT / 1pm ET.
The President & CEOs of Strategic Metals (TSX-V: SMD), White Gold (TSX-V: WGO | OTC: WHGOF | FRA: 29W) and Granite Creek Copper (TSX-V: GCX | US OTC: GCXXF) discuss innovations and trends in the mining and exploration sectors in 2021, including drone usage, digital mining and millennial investing.
Standard Uranium: The Road to Discovery
Standard Uranium (TSX-V: STND | US OTC: STTDF | FRA: 9SU) CEO Jon Bey will be discussing the Phase II drill program for the company's flagship Davidson River project, surrounded by major players in uranium exploration and development in the prolific Athabasca Basin of Saskatchewan, Canada.