Newcore Gold launches a presentation on their recent drill results
Today, join Newcore Gold management as they come together to review recent drill results as well as detail upcoming plans the Company has for their Enchi Gold Project in Ghana.
As always, if you have questions for any of the speakers in these events, make sure to submit them beforehand to friends@6ix.com.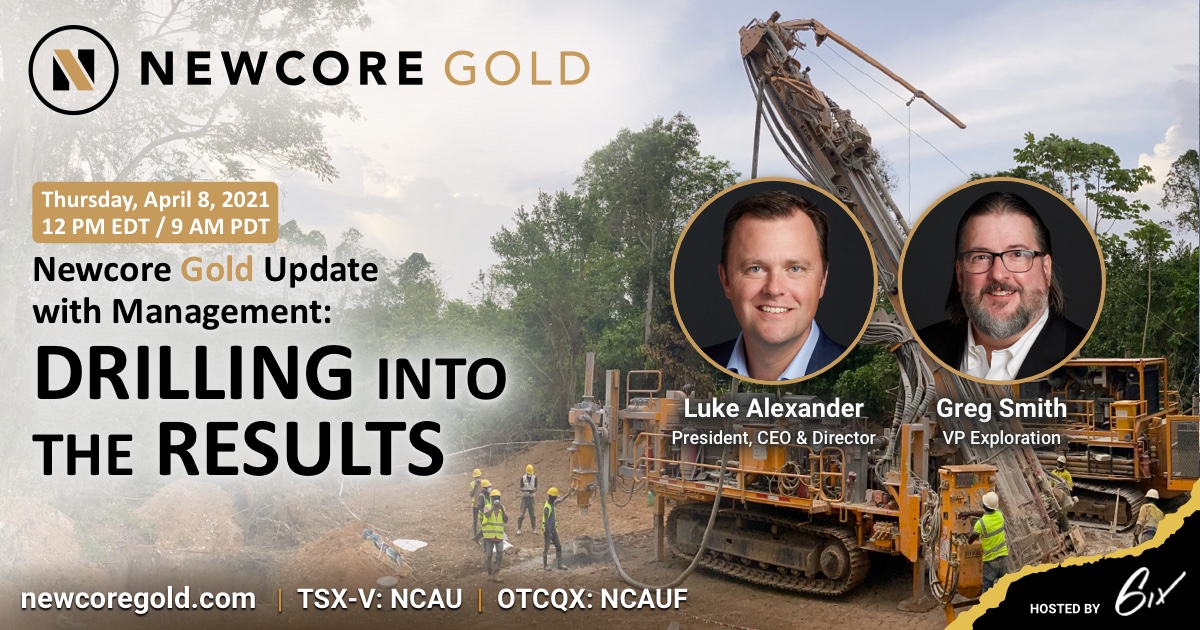 Live now, April 8th at 9:00am PT / 12:00pm ET / 4:00pm UTC
Newcore Gold Update with Management: Drilling into the Results
Join Newcore Gold's President & CEO, Luke Alexander, and VP Exploration, Greg Smith, to get an update on Newcore Gold. Luke and Greg will discuss Newcore Gold and dive deeper into the drill results released to date, providing their insights on the results from the 58,000 metre drill program underway at the Company's Enchi Gold Project in Ghana.