Engage with Bluestone Resources leadership today
Today, the CEO of Bluestone Resources, Jack Lundin, will present his Company's recent PEA results as part of their live summit and Q&A discussing their Cerro Blanco gold project in Nevada.
Tomorrow, Paul Huet, the CEO of Karora Resources, hosts their own live summit. Executive Vice President Oliver Turner joins him, where together they will be going over the Company's operations in Western Australia.
As always, if you have questions for any of the speakers in these events, make sure to submit them beforehand to friends@6ix.com.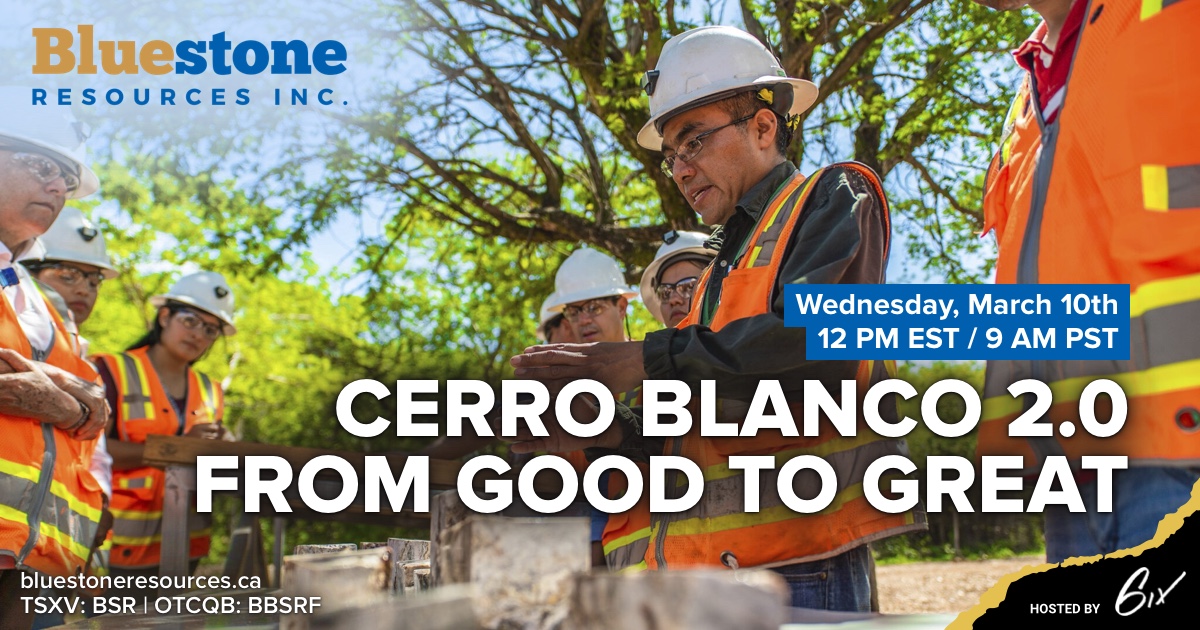 Live Today at 9:00am PT / 12:00pm ET
Bluestone Resources: Cerro Blanco 2.0 – From Good To Great
In this live summit, Bluestone Resources will discuss the recent PEA results on the Cerro Blanco gold project outlining a new exciting development opportunity and major catalysts going forward for the Company.