Be a part of the ongoing discussions in the industry
On Monday, Benchmark Metals CEO Jim Greig will be discussing how Benchmark Metals is rapidly advancing the Lawyers Gold Silver Project with a focus on proving and developing the substantial resource potential.
Join Invest Canada North this coming Tuesday for the first of their four-part Post-PDAC Investment Summit series. Take part in this first discussion with Canada's Parliament Secretary to the Minister of Economic Development and Official Languages and the Territorial Premiers from Yukon, Northwest Territories & Nunavut.
Wednesday, join Minera Alamos' President Doug Ramshaw and Willem Middelkoop for their Fireside Chat with Q&A for an opportunity to participate in a more personalized discussion regarding the Company.
Meanwhile, Thursday has the double feature: Bunker Hill's live summit, as well as the second installment of Invest Canada North's Post-PDAC series.
As always, if you have questions for any of the speakers in these events, make sure to submit them beforehand to friends@6ix.com.
Live Monday at 10:00am PT / 1:00pm ET / 6:00pm UTC
Expanding the Gold-Silver Potential at the Cliff Creek North Zone
Benchmark is led by a dynamic group of resource sector professionals who have a strong record of success in advancing mining projects from exploration through to production and delivering exceptional shareholder value.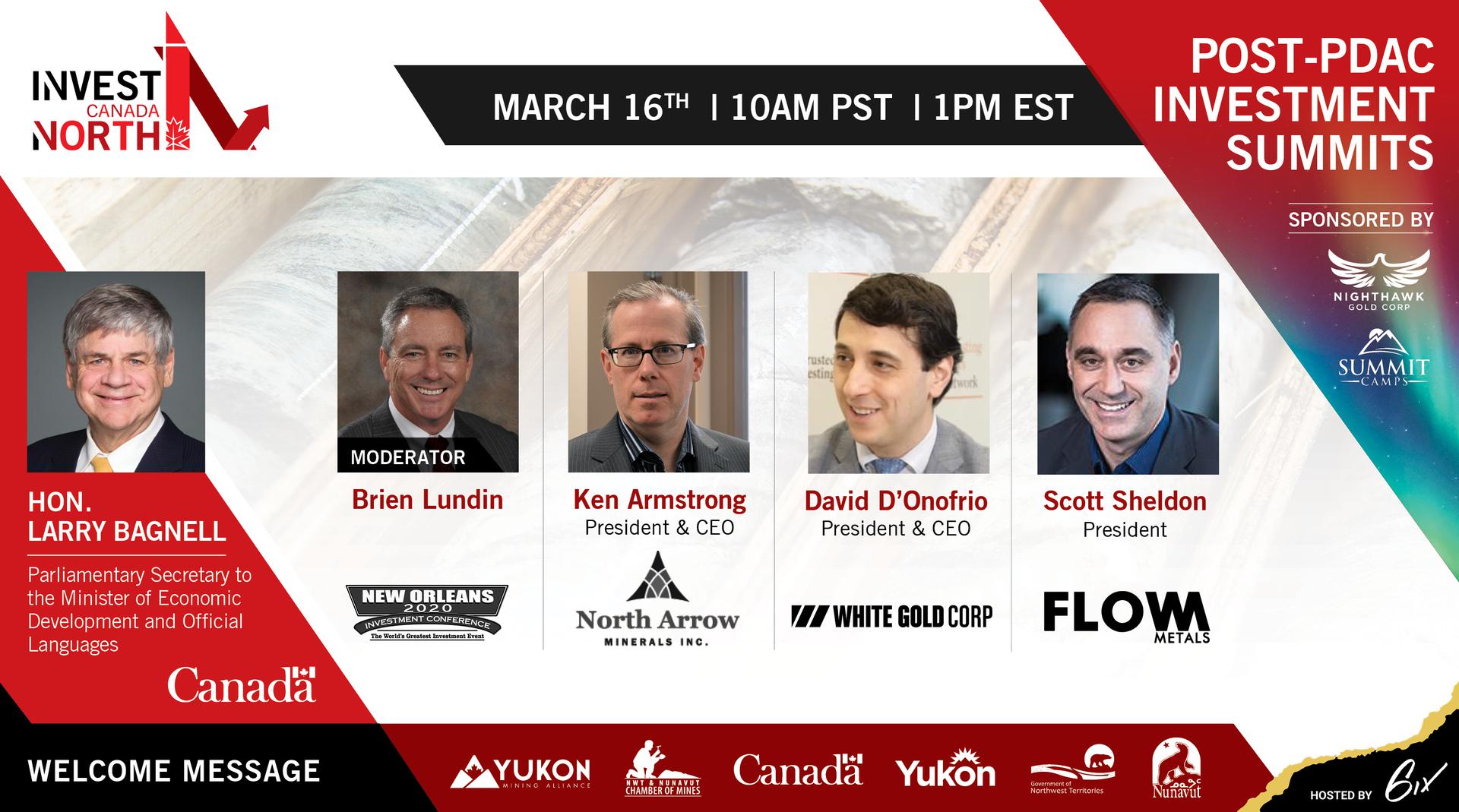 Live Tuesday at 10:00am PT / 1:00pm ET / 6:00pm UTC
Invest Canada Post PDAC Investment Summit: Series 1
INVEST CANADA NORTH connects global investors with the competitive advantages and opportunities in Canada's North, a huge area nearly 40% of Canada's landmass, and encompassing the three northern territories: Yukon, Northwest Territories and Nunavut.
Join us for virtual conversations with Canada's northern leaders in precious metals, diamonds, base metals and rare earth elements (REEs) – on ESG & partnerships, opportunities in the North and the plans of these leading companies in 2021.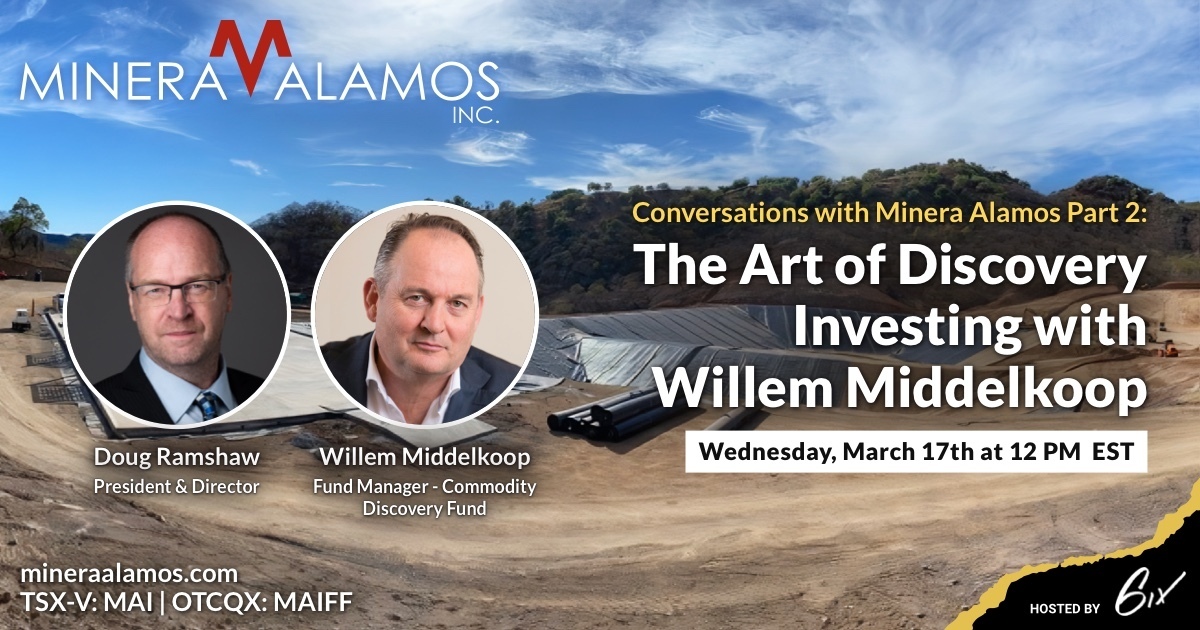 Live Wednesday at 9:00am PT / 12:00pm ET / 5:00pm UTC
Conversations with Minera Alamos Part 2: The Art of Discovery Investing with Willem Middelkoop
A deep dive into the value drivers from exploration success and what led Willem to establish the Commodity Discovery Fund. From Aurelian to the present day – what captures his attention and his thesis for successful investment in pre-production stories. Hosted by Doug Ramshaw who will delve into both his and Willem's history on discovery success as well as how Minera tackles its discovery side of the business a little differently than most.