An early event to start the day, and the last in a series to round it out
Early today, Generation Mining will discuss the results of the recent feasibility study they released yesterday. Later in the day, Invest Yukon wraps up their Pre-PDAC panel series with their fourth summit as they prepare for the real thing.
As always, if you have questions for any of the speakers in these events, make sure to submit them beforehand to friends@6ix.com.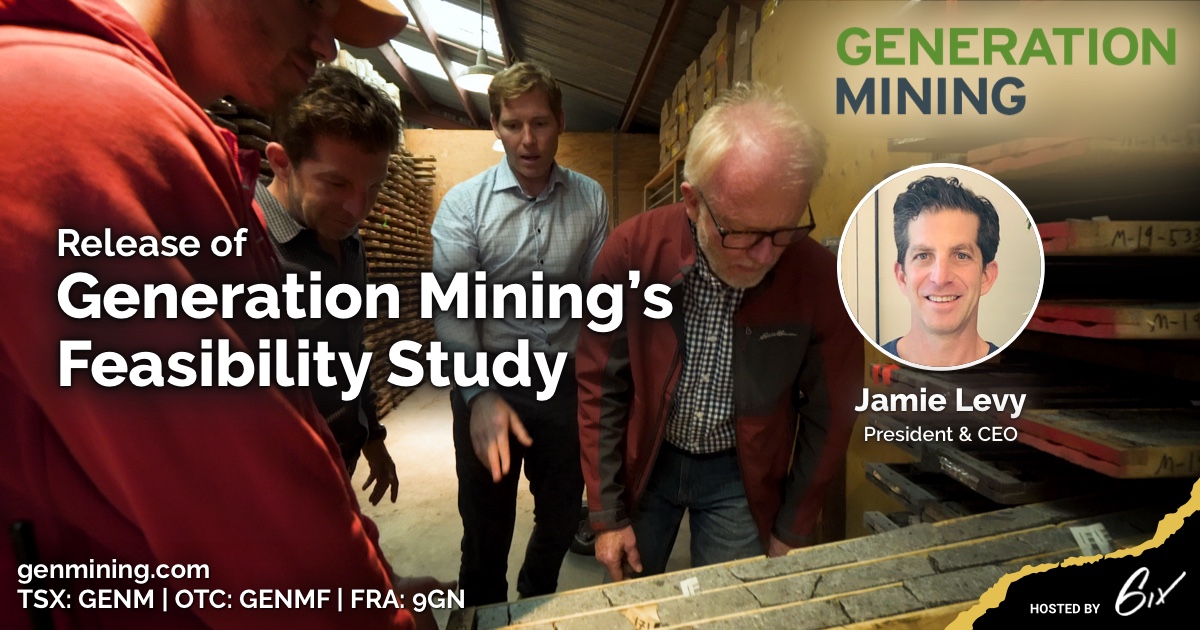 Live Today at 8:30am ET
Generation Mining: Release of the Feasibility Study
Generation Mining Limited is pleased to announce the results of the Feasibility Study for the Marathon Palladium and Copper Project located near the Town of Marathon in Northwestern Ontario. The Feasibility Study supports an open pit mining operation with a robust rate of return over a 13-year mine life.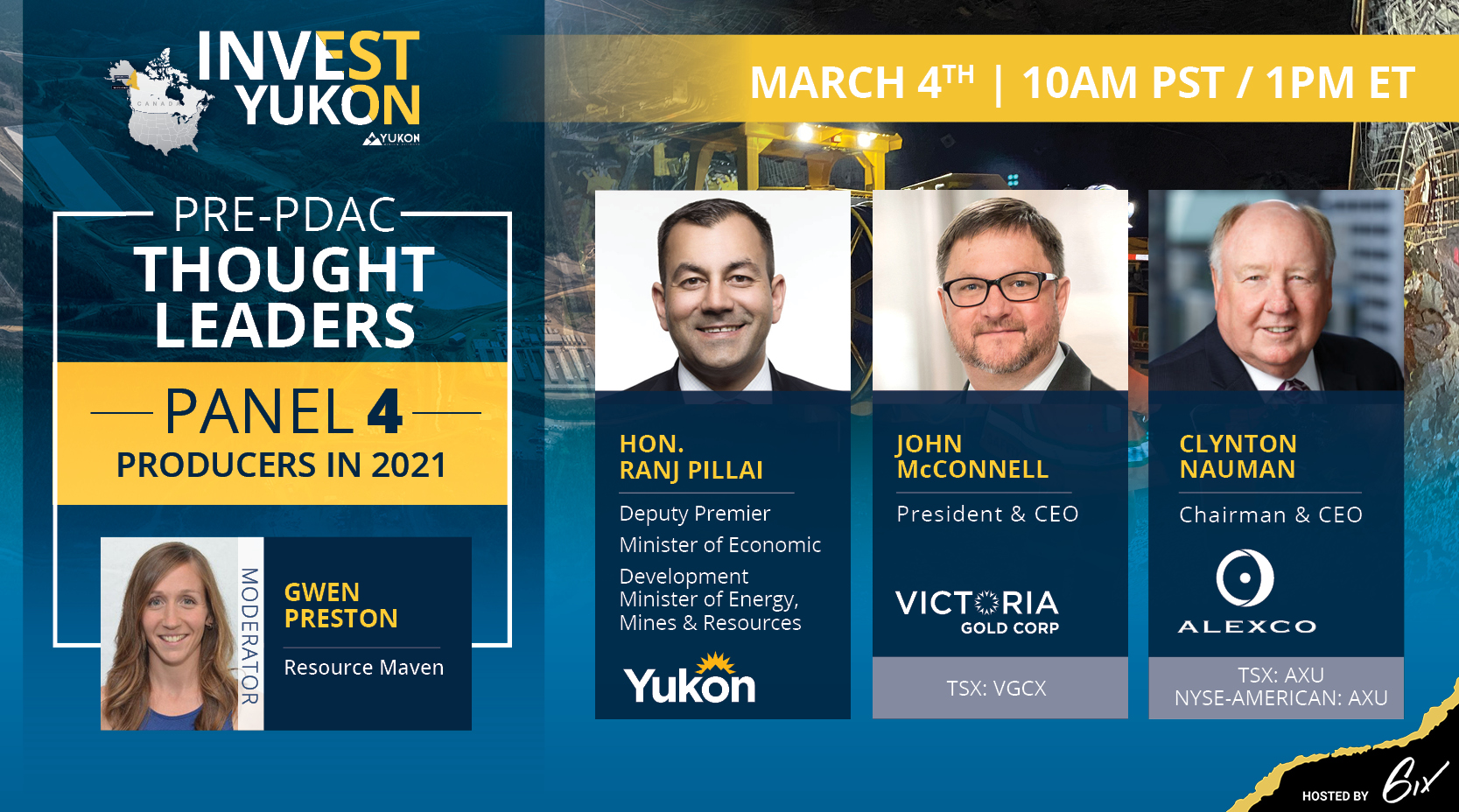 Live Today at 10:00am PT / 1:00pm ET
Invest Yukon Pre-PDAC Series Panel 4: Producers in 2021
Join Resource Maven Gwen Preston for an interview with the Hon. Ranj Pillai – Minister of Energy, Mines & Resources and Economic Development of Yukon – as they discuss Yukon as a producing jurisdiction, Yukon's mining ecosystem, Yukon's regulatory certainty and what is up and coming at this years' PDAC.
They will be joined by the President & CEO of Victoria Gold Corp., John McConnell, as well as Clynton Nauman, Chairman & CEO of Alexco Resource Corp.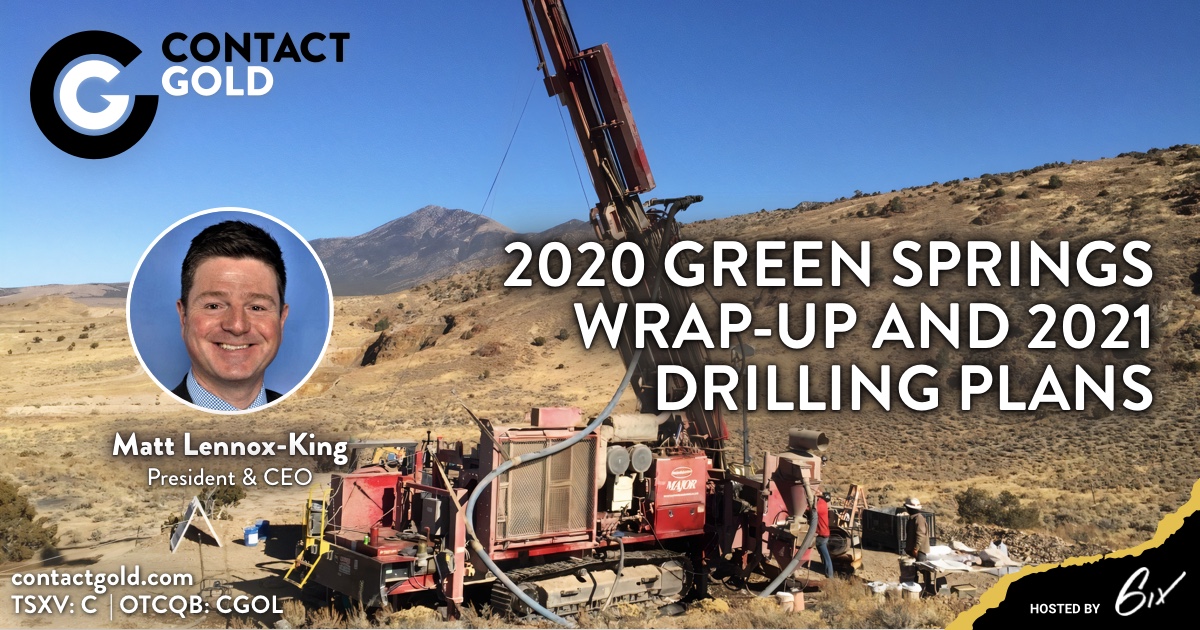 Live next Tuesday at 11:00am PT / 2:00pm ET
Contact Gold: 2020 Green Springs Wrap-Up and 2021 Drilling Plans
Join Contact Gold's President & CEO, Matt Lennox-King, for his take on the company's 2020 drill results from the Green Springs gold project in Nevada. Matt will also update investors on Contact Gold's exciting drill plans for 2021, and discuss what the start of drilling 2021 has produced so far.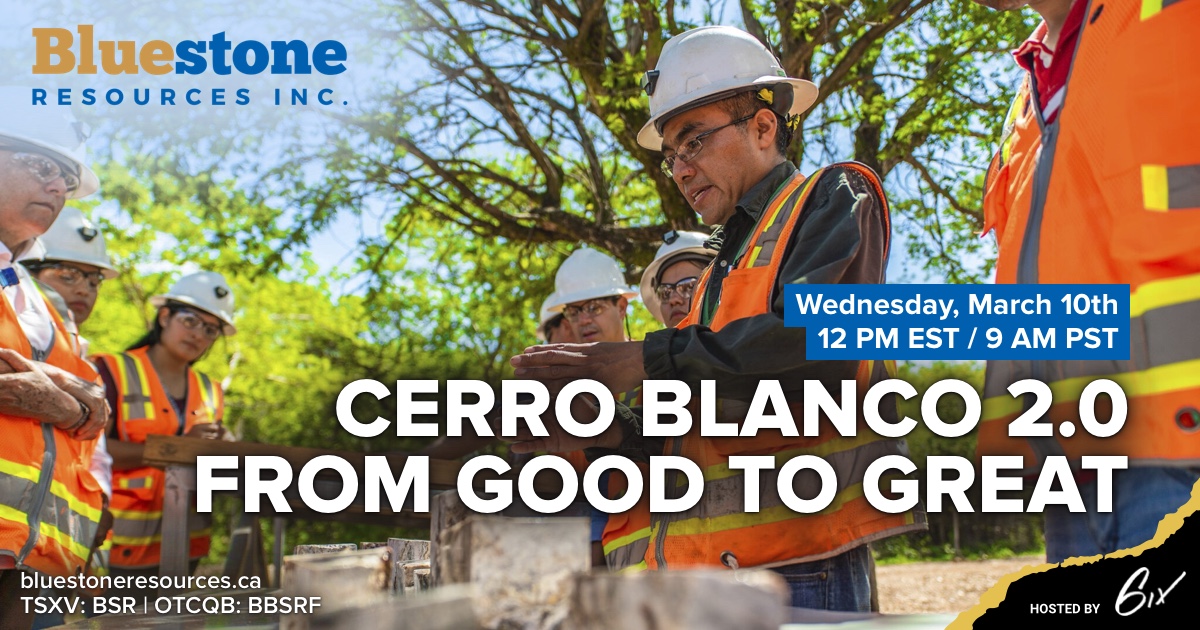 Live next Wednesday at 9:00am PT / 12:00pm ET
Bluestone Resources: Cerro Blanco 2.0 – From Good To Great
In this live summit, Bluestone Resources will discuss the recent PEA results on the Cerro Blanco gold project outlining a new exciting development opportunity and major catalysts going forward for the Company.