A Mexico-focused silver exploration panel goes live in just 6 hours.
This week features a silver exploration panel that goes live in just 6 hours at 2pm ET / 11am PT, as well as a panel with the leaders of Banyan Gold, Fireweed Zinc and Rockhaven Resources.
As always, if you have questions for any of the speakers in these events, make sure to submit them beforehand to friends@6ix.com.
6ix Presents: Silver Exploration Panel Part 1
In this timely and relevant panel, the leaders of three leading silver-focused exploration companies – GR Silver, Monarca Minerals, Southern Silver – will discuss their views on silver prices, why they believe silver is an attractive investment in 2021, and what's on the horizon for each of their companies and the projects they are working on.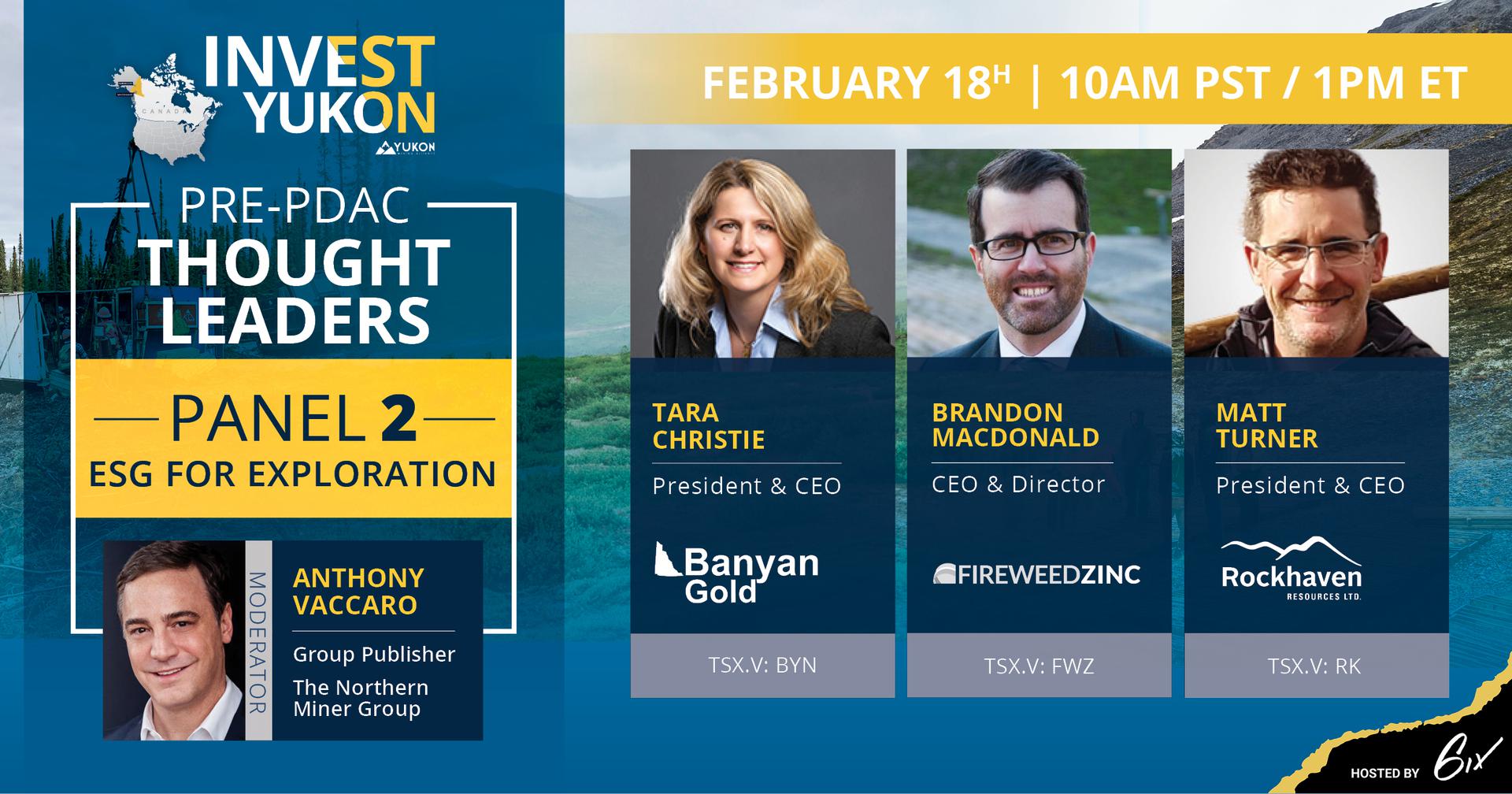 Pre-PDAC Panel Series #2: ESG for Exploration
Yukon's leaders return for part two of their four-part Thought Leader Panel this coming Thursday at 10am PT / 1pm ET.
The President & CEO of Banyan Gold, CEO of Fireweed Zinc and President & CEO of Rockhaven Resources will discuss partnering with First Nations, industry regulations, and the new Yukon Mineral Development Strategy.