Join Canagold Resources today at 3 PM ET, and be sure to tune in for our final Pre-PDAC Thought Leader Panel with Invest Yukon on Thursday
Today, Canagold Resources will be live at 12 PM PT / 3 PM ET. Their New Polaris gold project has a storied history nearly 100 years in the making. This is investors' chance to discover New Polaris's modern opportunity and future potential.
On Thursday, the fourth and final pre-PDAC Panel hosted by Invest Yukon will feature the President & CEO of Victoria Gold; the Chairman & CEO of Alexco Resource Corp.; the Hon. Ranj Pillai, Deputy Premier of Yukon; and Gwen Preston, the Resource Maven.
Next Tuesday, Contact Gold's CEO will discuss the positive 2020 drill program and results in addition to the company's 2021 drilling plans at multiple targets on their Green Springs gold project in Nevada.
As always, if you have questions for any of the speakers in these events, make sure to submit them beforehand to friends@6ix.com.
Live today at 3:00pm ET / 12:00pm PT
Canagold Resources: Grade is King
Canagold Resources (TSX: CCM | OTC: CRCUF) CEO Scott Eldridge will discuss the high-grade underground deposits at the Company's exciting 100%-owned New Polaris gold project in British Columbia (BC), Canada. Attendees will also learn about the Company's exciting plans to commence a 24,000 m, 47 hole program this year.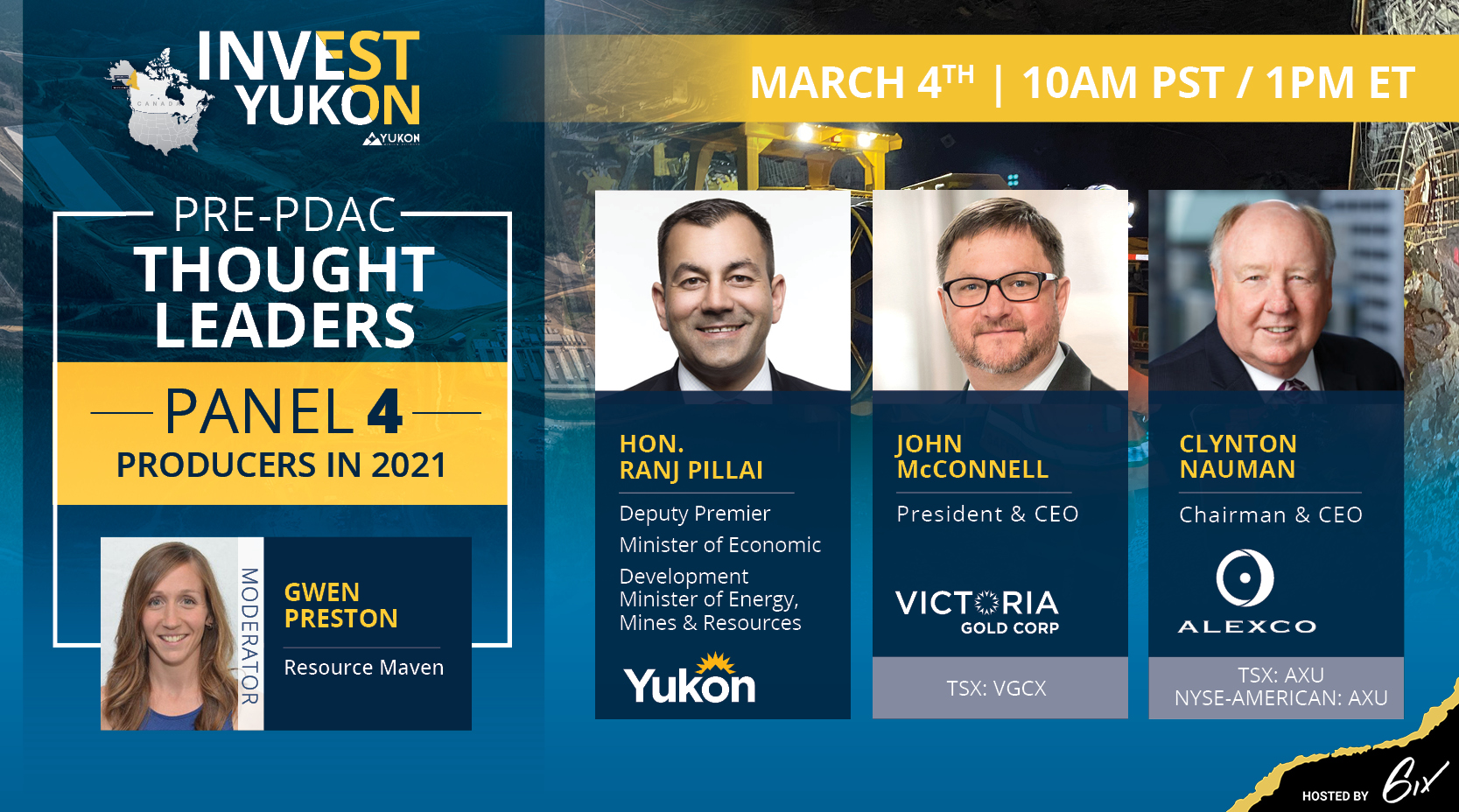 Live this Thursday at 1:00pm ET / 10:00am PT
Invest Yukon Pre-PDAC Series Panel 4: Producers in 2021
Join Resource Maven Gwen Preston for an interview with the Hon. Ranj Pillai – Minister of Energy, Mines & Resources and Economic Development of Yukon – as they discuss Yukon as a producing jurisdiction, Yukon's mining ecosystem, Yukon's regulatory certainty and what is up and coming at this years' PDAC.
They will be joined by the President & CEO of Victoria Gold Corp., John McConnell, as well as Clynton Nauman, Chairman & CEO of Alexco Resource Corp.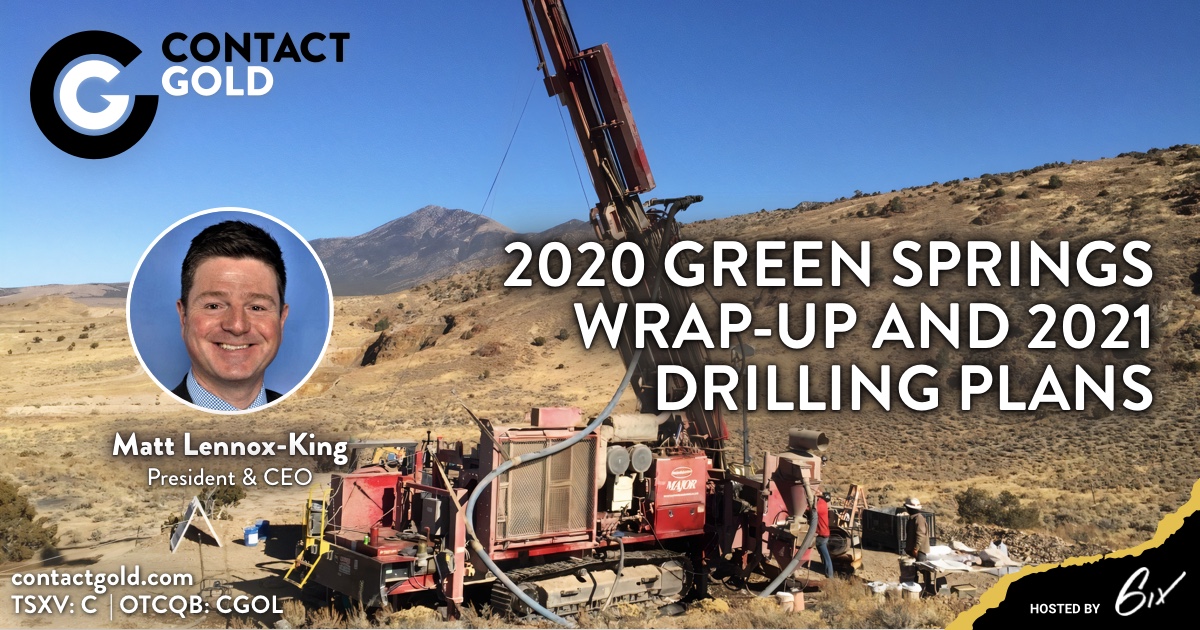 Live next Tuesday at 11:00am PT / 2:00pm ET
Contact Gold: 2020 Green Springs Wrap-Up and 2021 Drilling Plans
Join Contact Gold's President & CEO, Matt Lennox-King, for his take on the company's 2020 drill results from the Green Springs gold project in Nevada. Matt will also update investors on Contact Gold's exciting drill plans for 2021, and discuss what the start of drilling 2021 has produced so far.